Sainsbury Wellcome Centre for Neural Circuits & Behaviour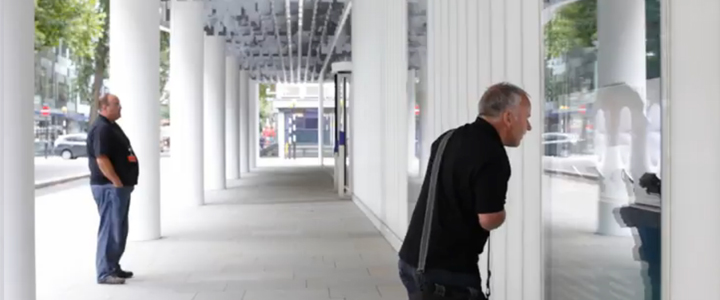 The Sainsbury Wellcome Centre is a new, purpose-built Research Centre for Neural Circuits and Behaviour, at University College London, a site designed by Ian Ritchie Architects.
Working with content experts Dr. Marty Banks, of the Banks Lab at UC Berkeley and Dr. Hany Farid of Dartmouth, we created an exhibition on visual perception and cognitive function, resulting in five large, street-front vitrines. Fabrication design was done by Science Projects of London.
The project was funded by the Gatsby Charitable Foundation.
Sainsbury Wellcome Centre Street Front Exhibition from Maria Mortati on Vimeo.
Image credit: Carl Bigmore
Video production: Joe Wilinkski